Royal Military College - Class of 1976
Obituaries
Struck off Strength (SOS)

Jaques Adams-Robenhymer CMR
Francois Alarie CMR/RMC
Rick Baccari RMC
Dave Bayne UTPO RMC
Anthony Bowie RMC
Dean Brassington RMC
Randy Callan RRMC
Gerald D'Aoust CMR
Rick Dodson RRMC/RMC
Pierre Gauvin CMR/RMC
Willard Gorrisen RRMC
Gilles Harvey CMR
Greg Hilderman RRMC
Chuck Lefko RRMC
Terry McKenzie RRMC/RMC
Dale McLaughlin RMC
Don Oxley RMC
Richard Payne CMR/RMC
Robert Pelletier CMR/RMC
John Poltz RMC
John Rose RRMC/RMC
Bill Rutledge RMC
Paul Sunderland RMC
Rick Taylor RRMC/RMC
Dan Trayling RRMC/RMC
Bert Tremblay CMR/RMC
Mike Whalen RRMC/CMR
Brian White RMC
Dave Wilson RMC
John Wroe CMR

If anyone can provide obituary information on SOS classmates, please send it to the webmaster
Last updated: December 7th, 2021
Jaques Adams-Robenhymer (10795) Jacques était natif d'Amos en Abitibi et, dès l'âge de 13 ans, faisait partie des cadets de l'armée. Il envisageait dès lors aller au CMR. Il a gradué en 1976 au CMR avec spécialité Physiques. Il a d'abord été affecté comme Ingénieur de systèmes informatiques au QGDN puis a été muté à la SFC Senneterre. De 1981 à 1983, il a complété des études graduées en génie informatique au RMC et y est devenu professeur-assistant en GI. Il s'est retiré des FAC en 1990. Il a été de passage au Ministère des transports. De 1995 à 2000, il a été de retour au QGDN comme aviseur technique sénior (civil) et de 2004 à 2007, il a assumé les fonctions de Directeur de la sécurité des TI du Ministère des travaux publics et des services gouvernementaux. En 2008, il a pris sa retraite définitive. Il s'est alors adonné au piano, à la lecture sur la physique, l'histoire des idées et la philosophie. Il apprenait aussi l'allemand pour ultimement lire Einstein, Kant et Schopenhauer dans leur langue, toujours avide de savoir. Lui et son épouse Jocelyne ont eu 2 fils, André et Paul, et ils sont les grands-parents de trois petits-enfants: Caleb, Hakim et Félix. Jacques nous a quitté subitement le 26 octobre 2021 des suites d'une crise cardiaque, quelques semaines à peine après avoir participé aux retrouvailles de notre classe à Québec avec Jocelyne.

Jacques was born in Amos in Abitibi and at the age of 13 he was a member of the Army Cadets. He then planned to go to RMC. He graduated in 1976 at RMC with a specialty in Physics. He was first posted as a Computer Systems Engineer at NDHQ and then transferred to CFS Senneterre. From 1981 to 1983, he completed graduate studies in Computer Engineering at RMC and became an Assistant Professor in IM. He retired from the CAF in 1990. He then joined the Department of Transportation. From 1995 to 2000 he returned to NDHQ as a Senior Technical Advisor (Civilian) and from 2004 to 2007, he assumed the duties of Director of IT Security for the Department of Public Works and Government Services. In 2008, he retired permanently. He then enjoyed playing the piano, reading on Physics, the history of ideas and on Philosophy. He was also learning German to ultimately read Einstein, Kant and Schopenhauer in their language, always eager to discover new things. He and his wife Jocelyne had two sons, André and Paul, and are the grandparents of three grandchildren: Caleb, Hakim and Felix. Jacques left us suddenly on October 26, 2021 after a heart attack, only a few weeks after having participated in our class reunion in Quebec City with Jocelyne.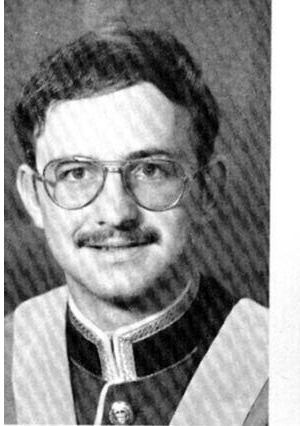 François Alarie (10796) François était définitivement un bon vivant, avec une personnalité extrêmement amicale, toujours de bonne humeur, toujours positif, toujours prêt à aider. Persévérant, déterminé, capable de fixer et d'atteindre ses objectifs personnels, professionnels et familiaux, mais en gardant toujours un peu de place pour faire la fête et avoir du plaisir. Vraiment un bon gars qui est parti beaucoup trop vite, François personnifiait parfaitement la devise: 'Vérité Devoir Vaillance'.

Décédé le 17 juin 1998, d'un infarctus foudroyant alors qu'il était en Floride travaillant pour CGI. Il s'est simplement arrêté de parler, aucun signe précurseur, juste un mauvais destin.

Les funérailles ont eu lieu à Montréal. A. Corriveau, A. Arès, D. Messier, J. Adams-Robenhymer et M. Whittingham ont assistés. Après la cérémonie proprement dite, tous étaient conviés à un restaurant. Christiane et ses deux garçons nous rappelaient sans cesse que c'était le souhait de François qu'on se commémore les bons moments passés en sa compagnie, et qu'on laisse la tristesse de côté. On reconnaît facilement la façon qu'il avait de nous rassembler.

Il y a des deuils qui ne sont jamais vraiment consommés, et la perte de ce grand ami figure parmi ceux-là. Pour reprendre les mots d'Anatole France, son décès nous «... a gâté l'univers.».

Préparé par: Christiane Legault et Daniel Messier. Contributeurs: Alain Corriveau, Alain Desroches, Jacques Adams-Robenhymer, Jean-Luc Desgroseilliers, et Michel Dagenais.
Full Obituary here
Richart Wayne Russell Baccari (M230) January 7, 1947 to February 3, 2018. Richard (71 years old) passed away peacefully February 3, 2018 surrounded by his family. He is survived by his loving wife Judith Easton and sons Mathew Easton Baccari (Chelsea), Richard Todd Baccari (Marina) and Trevor Baccari (Rochelle). He also leaves three beautiful grandchildren Samantha, Alexander and Kaden (Trevor's children). He was a loving uncle to Natalyee, Joshua, Ashlee, Sara, Oscar, Chloe, Johnathan, Garrett, Crystallee, Jacqueline, Lori-Ann, Jason, Jerry Jr. and Andrew. Fondly missed by his siblings Jerald (Doris) and Lauretta. Wonderful brother-in-law to Barbara and Sylvia. Predeceased by his parents Marjory Mayotte and Baptiste Baccari and his sister Roseanne Turgeon. Not only was Richard a loving family member, but he was also a friend to all.

Richard entered the military as a private and became one of the first to graduate from the UTPM program at the Royal Military College in Kingston. After a 25-year military career, he became the head of transportation for the 1988 G8 Economic Summit in Toronto, the Francophone Summit in Quebec City and the Commonwealth Summit in Vancouver. He then formed Baccari Property Management Company in Kingston and ran it for 25 years. Richard was a member of St. Andrews by the Lake United Church and on the board of St. Mary's Hospital.


He was the president of the Kingston Rotary Club, receiving the Paul Harris Fellow Award. After retirement, Judith and Richard spent 14 winters at their golf community condo in Fort Myers, Florida where Richard happily golfed to his heart's content. While there, his contributions continued as he organized the building of the new club house for their Hideaway Golf Community in Florida. Judith and Richard travelled extensively during their 40 years together. In Kingston he was a long standing member of the Cataraqui Golf and Country Club. Many of the members being close friends of Richard's and a great support to Judith during this difficult period. The family would like to thank the staff of the Community Care Association which allowed Richard to spend 2 of his last weeks in the comfort of his home. They also wish to thank the supportive staff of the Providence Care Centre, Heritage Wing.

A Celebration of Life was held at the GORDON F. TOMPKINS FUNERAL HOME Township Chapel at 435 Davis Drive on Saturday February 10, 2018 from 2-4 p.m.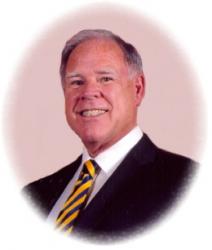 David Grant Bayne July 8, 1945 – July 31, 2014) RCN, LCdr (Ret), passed away peacefully surrounded by his family at Hospice Wellington after a very brief illness. Family meant everything to Dave and there is nothing he wouldn't do for those he loved. He is survived by his loving wife of 48 years, Elizabeth (Liz) Bayne and his wonderful children Michelle Karker (Michael) and Peter Bayne (Jennifer). He was a proud Grandpa to Austin, Riley and Rachael Karker and Cate and Amanda Bayne and a devoted son of Francis (Frank) Bayne of Guelph, ON and Gladys Bayne of Barrie, ON. David was a brother, an uncle and a friend to many throughout this wide world of ours.
Dave served Canada as a member of the Royal Canadian Navy for 25 years first as a MARS officer then as a Pilot. He was a graduate of VENTURE (Naval Officer Training Centre (1965) and the Royal Military College of Canada (RMC) (1976). Dave's career has spanned many facets of military and commercial aviation and he was most recently Director of Flight Operations for George Weston Limited. He was fortunate to have had a vocation which he loved and never considered to be work. Dave always embraced adventure and he and Liz travelled extensively throughout this amazing world of ours. Their favourite place was always "the Cottage" at Chance Harbour, Nova Scotia where family and friends would meet and celebrate being together. Dave was a respected leader and mentor to many within the military and aviation industry. His ability to recognize the capabilities and talents of individuals was remarkable. He was a loyal friend and colleague who considered others before himself. Dave had a great life but had so many plans for the future. The family is devastated that this disease brought down such a strong man, a loving man, a man who seemed at times larger than life, in such a short period of time.
Anthony Bowie (10915) Drowned in Navy Bay in September 1972 during our Recruit Obstacle Course. A tribute to our classmate was written by Brian Kroeker after the tragic event.
Dear Tony:
Tony, memories of all the too brief moments of life we shared with you still linger fresh in our minds. They always will. Some people think that men in the Armed Forces become accustomed to death or that they take it as part of their jobs. Don't believe them Tony. You yourself saw the buddy system in action during the brief span of time we were here. When we lost you, we lost a part of ourselves. A part that can never be replaced. We lost a smiling face in the midst of turmoil. We lost an example of spirit and determination to succeed.
Tony, you were on the verge of entering what could have been a very rewarding career. You're gone now and we'll have to carry on without you. We'll strive to do our best. I'm sure that's the way you would want it to be.
There's only one more thing I'd like to say to you Tony. Just before starting the obstacle course, we all heard you say that you were going to win. Thinking back to that fateful day, you must have won, Tony, because we all lost, we lost you.
Your Buddy,
Brian Kroeker
On behalf of the Cadet Wing
Dean Brassington (10917) Dean Gareth Jerome Brassington, 65, suffered a heart attack on Wednesday October 16th, and died on Saturday, October 19, 2019. He is survived by his loving wife of 36 years, CAPT Charlene Brassington, MSC, USN, (ret), his mother Joy Brassington, and his brother M Adrian Brassington of Hamilton, Ontario. He was preceded in death by his father Donald J. Brassington.
Dean was born in Coventry, England, and immigrated with his parents to Stoney Creek, Ontario, Canada, when he was 4 years old. He graduated from Saltfleet High School and entered the Royal Military College of Canada in Kingston, Ontario, where he was awarded a degree in Honors English and a commission as a Naval Officer in the Canadian Forces. His postings included the First Canadian Submarine Squadron, where he qualified as a diesel boat Submariner. He also had an exchange posting with the U.S. Navy at Commander Ocean Systems Command in Argentia, Newfoundland, and the Canadian Forces Maritime Warfare School in Halifax, Nova Scotia. He retired from the Canadian Forces in 1985 and joined his Navy wife in Norfolk, Virginia. He achieved a Master of Education degree from Old Dominion University in 1996.
Dean had spent the last 30 years as a certified Financial Educator at various Navy Fleet and Family Service Centers, where he collected many friends and touched many lives. He enjoyed world travel and being at sea with the shipboard Return and Reunion trips. Dean was very active in numerous professional groups, especially serving as Secretary for the Financial Education Round Table of Hampton Roads. He was a dedicated member of the American Legion Junius F. Lynch Post No. 35 for over 30 years, adjutant for the Royal Canadian Legion, Lord Louis Mountbatten, Earl of Burma Post 180 (U.S.A.) Virginia, and was a member and boating safety instructor for the U.S. Coast Guard Auxiliary Flotillas 54 and 57.
Dean was known to his friends and coworkers as a compassionate, generous, and empathetic man ready to help anyone anytime. He loved living on the beach in Cottage Line, and was the primary 'Food Giver Man' to numerous rescue cats. Donations to Cat Rescue, Inc. 1917 Benefit Road, Chesapeake, VA 23322, or at http://catrescueinc.com/, may be made in his honor. A celebration of his life here and in Ontario, Canada, will be announced at a later date. In his last selfless act, Dean saved lives as an organ donor. Dean's light, love, and kindness will be profoundly missed.
Letter from Andre Langois:

Carleton Place, Ontario
22 October, 2019

It's a drab, wet, gloomy day here, making the atmosphere all the more sullen as I contemplate the sudden loss of one of our RMC Class of 76's finest. I remember an always well-dressed, well-mannered, ever-cheerful gentleman who would greet everybody with a broad grin, a glint in his eye, and his head slightly cocked to one side. Hail fellow, well met: to a tee.

I didn't know Dean very well during our short stay together at RMC, but I have a special place in my memories for Dean during our time as junior naval officers in Halifax, and especially with the Submarine Squadron. We were shipmates onboard the submarine OKANAGAN during a highly eventful 1979 deployment to the UK for workups, and a great port visit to London afterwards. Dean became (in)famous for painting the sub's mascot (the pink panther) on the fin, and for concocting a pink signature cocktail (secret recipe) to boot. We also spent two excellent weeks of annual leave together in 1981 as crew mates on a 33ft yacht from Southampton to Lisbon, braving quite a storm in the Bay of Biscay, and way too much port wine in, where else, Porto. Dean was our assiduous galley honcho at sea and charming social coordinator ashore, making the trip a most enjoyable experience. Later, after Dean and Char departed for Norfolk, it didn't surprise me in the least to learn that Dean took up financial counselling as a way to assist naive but suddenly very rich sailors coming home from long deployments. Caring for others is what Dean did best.

I am very sorry that my friend passed all too soon. He was a model of civility and compassion much too rare in today's society. I am convinced that all his classmates from RMC days, shipmates in the Canadian Navy, and indeed anybody who has ever met and worked with Dean, would agree that he was a very special guy.

Dolphin 70a*, Deano! RIP
(* Your social event was first class. Thank you).


10850 Andre Langlois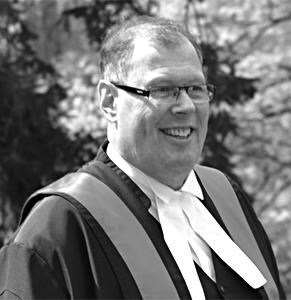 Randy Callan (11053) CALLAN, Randall (Randy) William LCol (Ret), CD, B.A., LL.B. We are heartbroken to announce Randy's passing in Prince George, BC on November 26th, 2017. He is survived by the loves of his life: his wife Patti, sons Joel, Spencer, and Casey, and sister Jill Callan. He is also survived by sisters-in-law Dr. Aileen Wight-Felske (Dr. Lorry Felske), Peggy Wight, and brother-in-law Dr. Jim Wight (Irena Streibl). Randy's greatest passions in life were being there for his family, and service to his country. Born in Portage La Prairie, Manitoba, on May 23rd, 1953, he completed both his history BA and LLB at the University of Manitoba. Randy was active in the Canadian Forces since 1972, first as a logistics officer, and then as a legal officer. He served domestically and around the world in many different theatres and capacities: Cyprus, Aviano, Afghanistan, Sudan, and two Olympic games. In 2012, Randy was sworn in as a Provincial Court Judge sitting in Prince George. He was immensely respected, regarded, and enjoyed by his family and peers. His real presence in a room, in both stature and personality, as well as his welcoming nature and boisterous laugh will never be forgotten. His character was as large as his frame and was equally unforgettable. He was always a great friend, mentor, and inspiration to many. Randy always gave reasons to smile to those in his company. He had many hobbies including reading history, scuba diving, fitness (YMCA), novice fly-fishing and collecting and painting miniature model soldiers. The warm love and great companionship that he shared with his family, friends, and the world will be sorely missed. A service was held on Saturday, December 2nd, 2017, at 3:00pm, at the First Baptist Church in Prince George located at 483 Gillette Street. A celebration of Randy's life was held in Victoria for his many friends and colleagues on January 13th, 2018, at the Union Club. In lieu of flowers, donations can be made to the BC Cancer Foundation or to Soldier On.

Gerald D'Aoust (10819) Gérald, surnommé «Gerry», était originaire de Gatineau. Gerry n'est resté que pendant l'année préparatoire. Il a laissé que de bons souvenirs, spécialement à ses deux cochambreurs unilingues, Jean-Guy Mathieu et Ted Scott. Gerry était la courroie de communication entre Jean-Guy et Ted. Il leur a grandement facilité les choses pour les directives pendant la semaine uniquement en anglais ou celle en français. Il ne se prenait pas au sérieux et il aimait faire rire et détendre l'atmosphère. Sa présence était toujours amicale et chaleureuse. Il est décédé le 8 février 2014.

Gérald, nicknamed «Gerry», was originally from Gatineau. He only stayed for the Prep year. He left only good memories, especially to his two unilingual roommates, Jean-Guy Mathieu and Ted Scott. Gerry acted as the link between the two roomates. He made it very easy for them to better understand instructions during the week only in English or only in French. He didn't take himself too seriously and loved to make people laugh and relax. His presence was always friendly and warm.
He passed away on February 8, 2014.

Rick Glen Dodson (11063) died on January 1st of 2013. He was living in Edmonton where he had remained since leaving the Army in the mid-90s after having been the Officer Commanding the CF Parachute Team (Skyhawks).
Rick started at Royal Roads in 1972 in 3 Squadron (Lasalle). He was always squared away militarily and had a fraction of the circles that many of us managed to collect. Nor was he intimidated by senior NCOs; this was evident when he reported one morning to Sgt. Buxton that the flight kettle (we used for making coffee/tea at night) was 'N/S.' After classes that afternoon he returned to report that a classmate had managed to repair the kettle so they didn't need a new one. Sgt. Buxton informed him that he didn't care; he had already received a replacement and needed a broken kettle. "So what did you do?" several of his fellow victim-rooks asked him when he was relaying the story to us, "I took him a broken kettle, of course." Throughout his Military College time Rick gained an admirable reputation for integrity, reliability, sense of humour, and duty.
Between 2nd and 3rd year and 3rd and 4th years many of us had the opportunity to visit St. Thomas with Rick and meet Ruby and Hank, as well as Rick's brother and sister. Summers, meanwhile, were spent in a decidedly un-picturesque part of the 'picture province.' On one memorable occasion, after three days crawling about in the wilds of Camp Gagetown, we proceeded back to the barracks to clean up. So caked in mud were we that most of us started to de-rig and drop kit outside the building. Not Rick. He just proceeded inside, in full kit; rucksack, webbing, rifle, helmet, the works – straight into the showers. So the rest of us did as well. If only we had pictures.
When we graduated we went our separate ways of course, and we only bumped into each other very occasionally. Fellow RCR and Airborne officers unanimously regarded Rick as a calm, cool and very collected leader, who was an excellent mentor to wet-behind-the-ears 2Lts who became his charges. He was, said one, "all about setting us up for success and taking all the precautions necessary to ensure we avoided failure."
A service was held for Rick on January 15th in St. Thomas. In addition to his family, several retired officers (including Neil Anderson from our class) were present among the 'packed to overflowing' memorial ceremony. Together with Rick's parents and brother and sister was Rick's daughter Lauren, whom Rick raised in Edmonton. Her eulogy was bright and full of adoration, relaying several warm stories of life with a dedicated officer and devoted father. She seemed to embody all that was good about Rick, and no doubt he was hugely proud of her. Rick did a fantastic job raising such a cultured, warm and compassionate young lady.
We will always recall with deep gratitude the loyalty of those early officer cadet and army days and Rick's unwavering faithfulness to his friends; as well as the many occasions when we personally experienced that friendship and good will. We sincerely hope that his loved ones may find in their hearts strength and peace, and that they can find some comfort in our heartfelt condolences.
Our class has made a donation to the Edmonton Military Families Support Fund, in accordance with the desires of Rick's mother.
Rest in Peace Rick.
11035 Neil Anderson, 11036 Bill Ard, E1347 Don Denne, 11113 Dave Marshall, 11151 Pat Sweetnam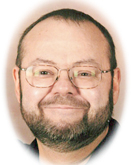 Pierre Gauvin (10835) Pierre a passé ses trois premières années au CMR comme un membre de l'escadrille Tracy pour ensuite aller se spécialiser en informatique à RMC. Il a par la suite poursuivi sa carrière en communications, se retrouvant au QGDN en Recherche et Développement.

Pierre spent his first three years at CMR as a member of Tracy Squadron and then went on to specialize in computer science at RMC. He then continued his career in communications, ending up at NDHQ in Research and Development.
Nepean Nomads Walking Club, and Past Master of the Chaudiere Lodge #264. Gone too soon, finally at rest on Friday, June 8, 2007 at the age of 52 years. He remained strong, feisty, and funny, throughout a difficult 2-year fight with multiple myeloma. Beloved husband and best friend of Louise Ford. Loving father of Donna Dao. Dear brother of Andre (Lyse) and Louise (Roger). Special uncle of Nanette, Lacey, Christopher, Bradley, Jim, Andreeanne, Charles and Fredric. Great uncle of Tai-Lye, Riley, Torin, Hollie and Paige. Predeceased by his parents Conrad and Berangere Gauvin. He will be sadly missed by his in-laws Mac and Betty Tigwell. Louise and Donna are grateful for the compassionate care of all the staff of Module L, the BLT team, MDCU and 5-West at the Ottawa General Hospital. A Masonic service was held in the Garden Chapel of Tubman Funeral Homes, 3440 Richmond Road, Nepean (between Bayshore & Baseline) on Saturday, June 16, 2007 at 2 p.m. Donations to the Little Angels and Bone Marrow Transplant Fund, 501 Smythe Road, Ottawa, ON, K1H 8L6 would be appreciated.
Willard Gorrisen (11074) Willard passed away February 1st, 1994.
Gilles Harvey (10844) Gilles a complété l'année préparatoire au CMR mais il a quitté à l'été 1972, peu avant Chilliwack. Le 27 mai 1973, de retour chez lui à Val d'Or pour l'été après une année de Cégep à Ste-Foy, il a été fauché par une voiture alors qu'il marchait en bordure d'une route. Il a succombé à ses blessures peu après son arrivée à l'hôpital. Il n'avait que 20 ans et 5 mois. Gilles était très apprécié de ses pairs. Il sortait toujours dans les premiers aux évaluations mutuelles. C'était une vieille âme, un sage. Il était rassembleur, empathique et à l'écoute. Ce n'était pas un grand sportif mais il se débrouillait très bien et y mettait les efforts qu'il fallait. Il était membre de la chorale du CMR et aimait beaucoup les rencontres externes qui en résultaient.

Gilles completed the preparatory year at CMR but left in the summer of 1972, shortly before Chilliwack. On May 27, 1973, while returning home to Val d'Or for the summer after a year at the Cégep in Ste-Foy, he was hit by a car while walking along a road. He succumbed to his injuries shortly after arriving at the hospital. He was only 20 years old. Gilles was well liked by his peers. He always came out on top in the mutual evaluations. He was an old soul, someone wise beyond his age. He was a unifier, empathetic and a good listener. He was not a great athlete, but he still did very well and put in the effort. He was a member of the CMR choir and enjoyed the outings that resulted.
Greg Hilderman (11087) It is with great sadness that we announce the passing of Gregory "Greg" Hilderman of Lloydminster, AB, on Friday, May 25 2018 at the age of 63 years. Greg is survived by: his loving wife of 40 years, Diane; son, Jeff and daughter-in-law, Tasha; grandchildren, Hannah, Leo and Bailey; sister, Marsha (Jaime) Fraser; sister-in-law, Debbie (Greg) Barr; nieces and nephews, Lance, Jennifer and Derek (Alyssa); and many other friends and family. Greg was predeceased by: his daughter, Pamela; sister, Judy; and parents, Florence and Manuel. A Celebration of Life in memory of Greg will was held at the Stockade Convention Centre, Lloydminster, Saskatchewan on Friday, June 8, 2018 at 2:00 PM. Donations in memory of Greg may be made to the Lloydminster Rotary Club.
Douglas Moore posted a condolence:
Sorry for your loss. Greg was a classmate at Royal Roads Military College in 1972 He bunked up the hallway from me. We usually brought up the rear of the pack together, doing that regular 5km group run at Roads. I visited the grounds in later years, and every inch of the place is beautiful - didn't seem that way when we were on those runs struggling to breathe! Greg always regained his humour so much quicker than me; I always admired him for that.
Chuck Lefko (11106) CHARLES BARRY LEFKO May 4, 1954 - September 23, 2017 It is with profound sadness that we announce the sudden passing of our beloved son, brother, husband, father and Gigi. Chuck loved life and did a lot of living in his 63 years. He travelled around the world as a young man and later in life took trips with his family. Most recently, spending time with his daughter Rhea and her family in Mexico, and hiking the Inca Trail to Machu Picchu in Peru with his son Brock and brother-in-law John. He grew up as a country boy in Cooks Creek. He enjoyed his Friday old guy motorcycle rides, camping with his wife, his annual Lefko fishing trip and decades of hunting with his dear friend Henry Payment.
Chuck will be forever missed by his loving wife of 33 years, Bev; his daughter Rhea (Mike); his son Brock; the light of his life, granddaughter Alice; parents, Tony and Nellie Lefko; sisters, Susan (Ross) and Linda; brother Mark (Kathleen); along with nieces and nephews; mother-in-law Sonia Sikomas; and extended family. A private family service has taken place. Thank you to our family, friends and neighbours for their kindness. We would like to acknowledge the service of the Winnipeg Fire Paramedic Service.
Please join Chuck in his belief and sign your organ donation card and respect those with hearing impairment.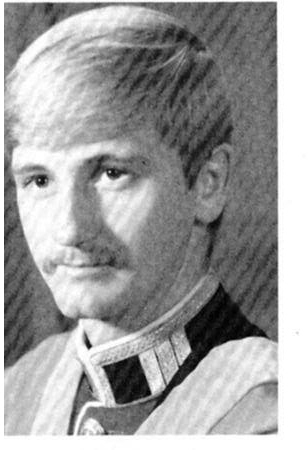 Terry McKenzie (11121) Captain Terrance Allan McKenzie flew his CF-5 Freedom Fighter 116816 into a frozen lake during a descending turn 80 miles from CFB Cold Lake on 7 March 1983.
Born:
March 5, 1953
Camrose, Alberta

Enlistment:
August 10, 1972
Edmonton, Alberta

Cemetery:
CAMROSE (VALLEYVIEW) CEMETERY
Alberta, Canada

Grave Reference:
South-Northwest Quarter Plot 63G
Husband of Jeanne Carmine (nee Pitre) McKenzie and father of Kimberly of Camrose, Alberta.

Commemorated on Page 177 of the In the Service of Canada (1947 - 2014) Book of Remembrance.
His memorial is displayed in the Peace Tower and on this Veterans Affairs website.
Dale McLaughlin (10972) After graduation and pilot training, Dale McLaughlin later became a highly respected and well liked Squadron Commander at the College. Dale was tragically killed in an automobile accident while serving at Trenton on 1 June 1986. Dale was the fastest short distance runner in our Class of 1976. Here are the results from the March 1975 OUAA Indoor Track Championships where Dale advanced to the Semi-Final in the 50m and ran a 6.2 second sprint.
Don Oxley (10984) The Ox hailed from Brantford, ON and entered RMC in August 1972. Don passed away peacefully at home on January 5, 1993 after a short but heroic battle with lung cancer. Born March 15, 1954 Don grew up in Brantford, Ontario where his parents had settled after World War II. Don had a wonderful childhood with devoted and caring parents, an older brother David, and many friends. He happily participated in a variety of sports, including being on his high school basketball team and achieving his bronze medallion in swimming. He participated in the local naval cadet corps and was excited to enter RMC in the fall of 1972. His four years at RMC were formative and rewarding. He worked hard at his academics, receiving a Bachelor of Arts degree with a Major in History. At RMC, like all cadets, he learned even more of the values of hard work, dedication, discipline, devotion to duty, and how to laugh at the best and even the worst of times. The Ox, as he was known, was a great friend, who always had your back and who always had a bright smile, kind word, and helping hand for others. His calm demeanor under pressure and his positive attitude held him in good stead to effectively tackle the rigors of college life. At RMC Don participated in the RMC choir, and was production editor for the college newspaper The Arch. Don was known throughout the college for his great love of music, especially the Beatles. He had an extensive record collection and it has been said he could have won any air guitar contest. He embraced the motto 'Truth, Duty,Valour' in all aspects of his personal and professional life. After RMC graduation in June 1976 Don traveled to Esquimalt to complete his MARS IV training, and then went on to Halifax to complete his Bonaventure course and to become MOC qualified. Following this training Don returned to Victoria, BC and was posted to ships HMCS Saskatchewan and Qu'Appelle from 1977-1980. In 1977 Don met Suszanne, a west coast girl, who he referred to as the love of his life. She says he 'swept her off her feet' with his smile, debonair demeanor, dashing uniform and kind and thoughtful manners! They became a fast team, but this career and Suszanne's university studies had them located in different cities for a number of years. Don decided in 1979 that he would like to reclassify from MARS to Administration. He completed the necessary course work and was then posted in 1980 to CFS Shelburne, Nova Scotia where he enjoyed his first two year tour as a Base Admin Officer. Don and Suszanne were married in Victoria in July of 1982 and they began their married life with Don's new posting as the Admin Officer at CFS Sioux Lookout - a small radar station in Northern Ontario. A great initiation to married life that was – along with initiation to small town living and the cold winters of northern Ontario! In 1983 Don was posted on a year-long French course back to Esquimalt, so a ping pong game of moving from coast to coast began. In 1984 Don and Suszanne were posted again, this time to a two year posting as the Admin Officer for Maritime Air Group in Halifax, Nova Scotia. After getting their feet wet as east coasters, in 1986 relocation was once again the name of the game as Don was posted as Base Admin Officer for CFB Cold Lake. 1987 was the year Don was promoted to the rank of Major, and with the new promotion came the challenges of a new job as Base Services Officer with another move to be stationed at CFB Edmonton. It was in Edmonton that Don and Suszanne welcomed their first child, Stephen (October 1988). In 1990 Don was posted back to the west coast to what was to be his final posting, as Aide de Camp for Rear Admirals Cairns and Waller at CFB Esquimalt. In November of 1990 Don and Suszanne were blessed and happy to announce the safe arrival of their second child, a daughter, Robyn Cathleen. Throughout his life Don had many interests. Music was very important to him, and he collected all genres of records and knew all the lyrics to most songs and much trivia about bands and singers. He also had an extensive comic book collection from the 1950s and 1960s. Don liked completing projects in and outside his home and most of all simply spending time with his family. He enjoyed running as a form of exercise, and as well liked a good golf game whenever there was an opportunity. It's fair to say he was pretty good at any sport he tried. The Olympics were always a big event in his home – he, along with his family, cheered every Canadian in every event! Throughout his professional life over the years Don supported numerous cadet corps and was very involved with United Way fund raising. He was a member of the United Church of Canada. Don was physically fit and lived a healthy life style so there is no understanding regarding why he received the tragic diagnosis of terminal lung cancer. He was diagnosed in October 1992 and a short two months later he passed away January 1993. He fought bravely, never complained, and was strengthened by the love and support of the many people who came to his side during his final days. He died peacefully at home on January 5, 1993, and he is still missed every day by his wife Suszanne and children Stephen and Robyn.

Robert Pelletier (11196) Robert "Bob" Pelletier, un p'tit gars d'Arvida, parmi tant d'autres, entre au CMR en 1972, comme BA. Il joint l'escadrille Hudson (la 4) et se retrouve room mate avec ti-Marc! Un élof sérieux et calme, parfois gêné, il entreprend ses études en génie mécanique avec ardeur. On voit ici un 3e année Pelletier au RMC en grande discussion avec le professeur J. Dolphin.
Au sport, il choisit le club de karaté au CMR où il développe d'excellents réflexes et une grande concentration. En bonne condition physique, il accède au club des 400 dès sa première année et le demeure durant tout son séjour au CMC.

In 1974, he proceeded to RMC Kingston, to complete the Mechanical Engineering program, as a member of Frontenac Squadron. The transition was somewhat difficult given his French Canadian roots. But "Bob" persisted nevertheless, in all of his college endeavors, and during his second language training during the summer. Unfortunately, he did not succeed in his 3rd year final exam term, and was academically released in the summer of 1975.

Bob est retourné à la vie civile animé d'un vibrant goût d'aventure. Sans attendre, il se procure une moto, et passe un été à explorer les routes du Québec. En septembre 1975, il s'inscrit à l'Université Laval à Québec pour compléter ses études. Tragiquement, un an plus tard, le 6 juillet 1976, il succombe à un accident mortel alors qu'il aide des amis avec la réfection d'une toiture. Il est inhumé dans le lot familial au cimetière Belmont, à Québec où il repose aux cotés de ses parents. Il est désolant de constater que sa famille fut lourdement éprouvée en l'an 1976, sa maman étant aussi décédée peu de temps après lui.
Robert était un gars pas comme les autres. Un chic type, il n'avait aucune rancune envers personne. He did not have a bad or angry bone in his body, a real team player! Toujours désireux d'apprendre, il était une âme affamée de curiosité. On se souvient d'ailleurs de sa passion pour les ovni, pour lesquels il avait imaginé le mode de propulsion, en bon ingénieur mécanique qu'il était. Très passionné, il ne se lassait pas de nous « brûler les oreilles » avec ses théories sur le transport interspatial!

Un bon camarade qui a vécu une vie trop courte mais remplie d'expériences et de belles aventures. On se souvient de lui avec un sourire! Bob, rest in peace! Préparé par Richard Payne (Arvida & CMR Hudson), Martin Caron (Arvida) et Marc Grondin (CMR Hudson & génie mécanique au RMC).
Richard Payne (10869) Navy Captain Richard (Rick) Payne departed the fix and sailed over the horizon on the 5th of June 2022, having enjoyed some 24 733 days on this particular mission. He was born and raised in Arvida, Quebec, a utopian community of French and English and Polish neighbourhoods where folks lived and worked and played together, watched "La Soirée du Hockey" on Saturday nights, and talked about the game at church on Sunday mornings. He rose to pee wee level in hockey and baseball, was a Boy Scout and after school gymnast, and won a gold medal in high school in the high jump event. Studied Latin in high school, and was accepted into dentistry at McGill and Queen's, but realizing the non-compatibility of his name brand, chose the path of a military career instead, at College Militaire Royale de St-Jean, then RMC Kingston. Became a Naval Officer, where he served for 37 years. Husband to Annette, a Navy nurse he met and fell in love with whilst on training in England. Later, when Rachelle was born, he assumed the duties of ballet Dad. In recent years, as a widower, he rediscovered his passion for drumming, and was practicing hard at perfecting his double rolls, paraddidles, and drum fills. Holding drumsticks was a natural state for him, and gave him a calming effect. Other pastimes included ice skating, writing poetry, walks on beaches, rediscovering the bustop dance steps, and flying his kite, feeling the gentle tug of God. He leaves behind his favourite daughter Rachelle, his sisters Valerie (Don) and Jennifer (Michel), nephew Andrew, nieces Stephanie, Jenna, Mélissa et Émilie, and many friends and shipmates. He has rejoined his beloved wife Annette, his little sister Elizabeth, and his Mom and Dad. He is looking forward to throwing catch again with his dad, like in his favourite movie "Field of Dreams", and to having a beer with his grand dad, a veteran of the Great War, whom he never knew. oseph Richard Steven Payne had a good life, quite ordinary, but to him, quite extraordinary in its blessings.

Please join Richard's family for a visitation on July 1, 2022 from 3-7pm in J.A. Snow Funeral Home, 339 Lacewood Drive, Halifax. Richard's Celebration of Life will be held on Saturday July 2, 2022 at 11am in the Cathedral Church of All Saints, 1330 Cathedral Lane, Halifax. A reception will follow at 12:30 at 1343 Hollis St.. In lieu of flowers, memorial contributions may be made to a charity of choice.

John Poltz (10991) John completed his first year at RMC as well as BOTC before deciding to assume the challenges of Civy Street. He persued a degree in Chemical Engineering at U of T, but unfortunately was not able to test his skills. John Stefan George Poltz died at Oshawa General Hospital Thursday, April I, 1976. He lived at 169 Baldwin Crt. Oshawa. Born April 3, 1953 in Markdale, ON, he was a son of Mr. and Mrs John Poltz of Oshawa. He attended St. Gertrude's School, St. Francis Senior School, and Donovan Collegiate, Oshawa. He attended Royal Military College for one year, and for the past three years attended the University of Toronto and was to graduate in June in 1976. He was a member of St. Gertrude's Roman Catholic Church where he was a choir member. He was a member of the Oshawa Concordia Pops and was a former of the Oshawa Symphony. He is survived by his parents and grandparents. Requiem Mass was celebrated in St. Gertrude's Church with interment in Resurrection Cemetery. Father Bernard officiated, and Parish prayers were recited. Donations to the Canadian Cancer Society, or to the charity of your choice will be gratefully acknowledged.

Johnson Albert Rose (11140) John passed away suddenly near his home in Invermere, B.C. on June 1, 2010.
He was predeceased by his father, Herbert Rose in 1995.

John will be sadly missed by his wife Denise (Lemaster) Rose, sons Trevor and James, mother Edith, brothers Paul (Denise) Rose, Kevin Rose and Derek (Joan) Rose, nephews Glen, Wesley and Spencer, Eric and Joel and his many other family members and friends.

Johnson was born in Saskatoon, Sask. on May 17, 1954 and was raised in Cranbrook, B.C. where he graduated from Mt. Baker in 1972. Johnson graduated from RMC in 1976 with a BSc., went on to UBC where he attained a B.A. Psychology in 1979 and his Doctorate in Medicine in 1983. After an internship in Regina, Johnson returned to Cranbrook and established a practice in 1990. The family moved to Invermere in 2002 where Johnson continued to practice medicine. His great joys in life were his family, his passion for medicine, and his love of sports, especially hockey, skiing and golf.

In lieu of flowers, donations may be made to the Arthritis Society, B.C. and Yukon Division.
Bill Rutledge (10996) Bill passed away peacefully surrounded by his family on June 17 2020 after living with ALS for the last ten years. Bill was born in Calgary and grew up there until the family moved to Montreal when he was ten. He was a proud RMC alumnus (Engineering Physics) before receiving a Master's degree at the University of Alberta (Electrical Engineering). He spent his career in Edmonton, eventually becoming the Director of Clinical Engineering for Edmonton's hospitals.

Bill led a busy life with his wife Joan and their four children, Steven (Jen), David (Ozlem), Beth (Keith), and John (Brittany). Bill had many loves and interests including playing and coaching soccer, hiking, skiing, and taking family road trips. He also enjoyed the arts including the Folk Festival, opera, symphony, and live theatre. Throughout his life, Bill was brilliant and loved to be a mentor, teacher and source of support for numerous family members and friends.

Bill developed ALS in 2010 but found meaning in his life every day. He developed deep friendships with his caregivers, some of whom were part of his family for years.

Bill's parents Emma and Stanley, brothers Bob (Kitty) and Jim (Pam) as well as Judy Watling and Les Watling (Allison) also mourn his passing.

A private graveside ceremony was held on Wednesday, June 24. A recorded version of the funeral can be viewed at: https://bit.ly/2BBktYD. There will be a Celebration of Life for his friends and family when it is safe to do so. Donations in Bill's memory can be made to the ALS Society or to a charity of one's choice.
Paul Sunderland (11010)
It is with heavy hearts we announce the passing of Paul Sunderland on Friday, August 5, 2022, at the age of 68. He is survived by his loving wife of 46 years, Candace (nee Clarke), and their three children Adrian (Lauren), Erin (Ryan), and Brad (Jason). He will be sorely missed by his beloved grandchildren Clark and Cadence. He leaves behind his mother Margaret, and three siblings Mel, Terry (Kim), and Janice (Brian).
Paul was a bright, active, and social person throughout his life. He was a proud graduate of the Royal Military College, class of 1976, in the rank of Lieutenant, earning his Bachelor of Engineering degree. He had a successful and rewarding career, largely as an executive in telecommunications and software development.
Paul was an avid golfer, who cherished many golf trips with friends, particularly playing St. Andrews in Scotland. He was a member of the Oakville Curling Club, playing in several leagues. He enjoyed the game immensely, including the strategy and comradery with fellow curlers. As a loving husband, Paul gave Candace ballroom dance lessons as a gift, which turned into a 14-year adventure as ballroom dancers. They participated in many competitions, most notably in New York City. He was a man of many talents. He loved spending time with his family at the cottage, Cricklewood. He enjoyed boating, fishing off the dock, and relaxing at the sandy beach. Paul was a natural problem solver, taking on all of life's challenges with a positive attitude. He was known for his witty sense of humour, loving nature, and logical approach. He will be missed greatly by all who knew him.
A public visitation was held on August 24, 2022 at Kopriva Taylor Community Funeral Home, 64 Lakeshore Road West in Oakville. A service was at the Glen Abbey United Church Friday September 9, 2022.
In lieu of flowers, donations to the Ian Anderson House would be appreciated.
| | |
| --- | --- |
| | Richard Keith Taylor (11154) June 20, 1954 June 19, 2006 Captain(N) Richard Keith Taylor passed away, much too soon, on June 19th, 2006 at 7:31pm from his 34 month battle with brain cancer. He was four and half hours shy of his 52nd birthday. Family gathered at his bedside as he left this world with a joyous smile upon his face. His passing was without pain or discomfort and was peaceful in every sense of the word. It has been an amazing journey over these last several years. There were moments of shed tears and immense pain, but his determination and will to survive was nothing less than inspirational. Richard never wavered in his fight against cancer. He fought his battle like any astounding Naval Officer, with dignity and perseverance. Hope for a cure motivated Richard's struggle to survive. Richard devoted 32 years of his life to the Canadian Forces and he was very proud to wear the Navy uniform. He was a loving and charismatic husband, father, son, brother, friend and human being. His sense of humour and spirit lives on in the memories of the people who knew and loved him. You do not have to fight anymore dad. We all love you and miss you. Till we see you again. Richard is predeceased by his mother, Margaret Taylor (1999) and his father in-law John Tapp (2000). He is survived by: his father, Ronald (Fud), sister, Wendy (Naggy), brother, David, loving and devoted wife, Patricia, sons Ronald (26) and Robert (22), daughter, Melanie (24), mother-in-law, Josephine Tapp, sisters-in-law: Shirley, Caroline (Paul), Linda, Eileen (Gordon) and Judy. A special thank you to family and friends, Dr. Ross and staff at CDU1, Dr. Atwell, Dr. Pai, Dr. Sun, Dr. Yam, Wanda, Yvonne, Donna, Maggie, Richard, Ian, Dave, Peter, Hospice Staff, WeCare Nurses, Community Home Care Nurses, family and dear friends. All of you have made this journey for Richard and his family a little less painful. You have all honoured his wishes and his integrity. A Full Military Funeral was held at CFB Esquimalt, drill hall, on June 24th, 2006 at 10:00 am followed by interment at Veterans Commentary (God's Acre). A reception was then held at the Wardroom. In lieu of flowers, donations may be made to the Brain Cancer Research Foundation. We imagine you cancer free, running through fields of golden yellow. We can imagine you cancer free, dancing on a sandy beach and you are a lucky fellow. |
| | |
| --- | --- |
| | Daniel Trayling Dan passed away in Surrey on Friday, June 2, 2006 at the age of 52. He was a gentle, artistic soul who will be greatly missed by his family and friends. No service by request. In lieu of flowers, donations may be made to a charity of your choice. "This world was never meant for one as beautiful as you". |
Bertin Tremblay (10893) Bertin, surnommé «Tintin» est arrivé au CMR du Lac Saint-Jean (Alma) et il était très fier de ses origines. Très sportif de nature, il a profité de toutes les occasions pour faire du sport et surtout jouer au hockey. Cette passion pour les sports est d'ailleurs ce qui l'a mené à son poste d'officier des sports de l'escadron Wolfe à RMC en 4e année. Il a dû parler en bien de son séjour aux collèges puisque son frère Richard l'a suivi dans ce parcours.
Bertin a terminé ses études en génie électrique au RMC et il s'est très bien acquitté d'un cours rendu encore plus difficile pour lui puisque tout se passait en anglais. Pendant ses cinq années au collège, Bertin s'est distingué par son sérieux et sa ténacité au travail. Il était reconnu comme un type taquin mais très loyal à l'égard de ses confrères. C'est pendant son passage à Kingston qu'il a rencontré sa future épouse Debi Borenko de Napanee. Ils ont eu trois enfants ensemble, Philippe, Stéphanie and Danielle. La famille était animée par un sentiment profond de charité chrétienne. Après une intéressante carrière comme officier des communications, Bertin a quitté les Forces canadiennes en 1993 et il s'est joint à la compagnie Valcom à Ottawa.


Bertin, nicknamed «Tintin». arrived at CMR from Lac Saint-Jean (Alma) and was very proud of his origins. Very athletic by nature, he took advantage of every opportunity to play sports and especially field hockey. This passion for sports is what led him to his position as Sports Officer of Wolfe Squadron at RMC in 4th year. He must have spoken highly of his time in college as his brother Richard followed in his footsteps. Bertin graduated from RMC with a degree in Electrical Engineering and did very well in a course that was made even more difficult for him because everything was in English. During his five years at both colleges, Bertin distinguished himself by his seriousness and tenacity at work. He was known as a teaser but also very loyal to his fellow classmates. It was while in Kingston that he met his future wife Debi Borenko of Napanee. They had three children together, Philippe, Stephanie and Danielle. The family was driven by a deep sense of Christian charity. After an interesting career as a Communications Officer, Bertin left the Canadian Forces in 1993 and joined Valcom in Ottawa.

After a courageous battle with Osteosarcoma, Bert went home to the Lord on Friday, October 27, 2006 in his 52nd year. Beloved husband and best friend of Debi (nee Borenko) and their children Philippe, Stephanie and Danielle. He is survived by his parents Roger and Celine Tremblay of Alma, Quebec and by his brothers and sisters Jacinthe (Gervais) Girard, Mario (Denise), Fabienne (Luc) Tremblay, Richard (Chantal), Odile (Marcel) Faubert, Vital, Nicolas and Melanie (Robin) Tremblay. He is also survived by his mother-in-law Hope (Jerry) Lethbridge, sisters-in-law Catherine (Grant) Tremblay and Shari (Ron) Neal. He is predeceased by his sister Caroline of Quebec and by his father-in-law Mike Borenko of Napanee. Special thanks to Dr. Verma, Dr. Werier, Dr. Donahue and the staff at the Ottawa General Cancer Centre. Funeral service was held at the Metropolitan Bible Church, 453 Bank Street at Gladstone on Tuesday at 11 a.m. Interment of Urn at a later date at the National Military Cemetery. In lieu of flowers, those wishing may make donations to the Canadian Cancer Society.
Michael Whalen (11162) WHALEN, Michael James Suddenly on February 21st, 2005. Son of Robert Whalen and Pearl Smith. Beloved husband of Lina. Brother of Catherine (Dale Saunders). Godfather of Olivia, Stephanie and Johanne. He will also be missed by his sisters-in-law: Diane (Leon Simard), Sylvie (Denis Guay), Mireille (Roger Lapointe) and Suzanne; his brothers-in-law: Serge (Lise Ostigny), Yves and Gilles (Diane Truchon), and by many nephews, nieces and friends. Predeceased by his sister Karen Anne (Jim Billard); his brother Douglas John and by his brother-in-law Jean Tremblay. Visitation was at Funerarium Beauchamp, Saturday, February 26, 2005. A service with ashes was held the same day at 1 p.m. in St-Franois de Sales church, 799 Jacques Cartier, Gatineau. In memory of Michael, donations to the Canadian Cancer Society would be greatly appreciated.

Mike was born in PEI in a family of four siblings. He decided to follow in his mother's footsteps, Mrs Pearl Smith, who enlisted in the Royal Canadian Air Force (Women's Division) in 1943 and served until 1945. Mike enrolled at Royal Roads in 1972 and transferred to CMR where he was inserted (as best as possible due to his height at 6' 10'') into 3 Squadron. He had special everything such as uniforms, bed and even FNC1. Mike endeavored to concentrate mainly on his Physics Honors studies. He wanted to become a Military Engineer which he successfully achieved upon graduation. Mike was known as a quiet, warm, studious guy but not very sportive. He learned French and found the love of his life in the person of Lina Lévesque. He was retired by 1992 and was a Research Programmer working for Arthur Henderson Co. He later joined 'Thoughtworks', an international consulting firm in IT solutions.

Mike est né à l'Île-du-Prince-Édouard dans une famille de quatre frères et sœurs. Il a décidé de suivre les traces de sa mère, Mme Pearl Smith, qui s'est engagée dans l'Aviation royale du Canada (Division féminine) en 1943 et qui a servi jusqu'en 1945. Mike s'est inscrit à Royal Roads en 1972 et il a été transféré au CMR où il a été inséré (du mieux possible en raison de sa taille de 6' 10'') dans le 3e escadrille Joliet. Il avait tout de spécial comme les uniformes, le lit et même le FNC1. Mike s'efforçait de se concentrer principalement sur ses études de physiques avec mention. Il voulait devenir ingénieur militaire, ce qu'il a réussi à faire à la fin de ses études.
Mike était connu pour être un gars calme, chaleureux, studieux mais pas très sportif. Il a appris le français et il a trouvé l'amour de sa vie en la personne de Lina Lévesque. Il a pris sa retraite en 1992 et a travaillé comme programmeur de recherche pour Arthur Henderson Co. Il a ensuite rejoint "Thoughtworks", une société internationale de conseil en solutions informatiques. Mike est décédé en 2005.

Brian Wesley White (11028) Brian, age 66, of New Glasgow, born in Truro, died January 7, 2021 at home after a brief illness. He entered RMC in Aug 1972 and was roommates with Paul Sunderland in the first term and Mick Audy second term. He did find the physical side of his training the hardest. He decided to leave RMC following first year. Survived by wife Deborah (Richards), son Geoffrey, daughter Shannon (Robert) Donald, mother Audrey, mother-in-law Jean Shaw, brother Wray (Gwen), brother-in-law Darrell (Ruth) Richards, grandsons James and Joseph, aunts, uncles, cousins, nieces, nephews, grand-nieces and grand-nephews. Predeceased by father Kenneth, father-in-law Alvin Richards, brother Dale (Tammy), several aunts and uncles. There will be no visitation or funeral. Private burial at a later date. Brian's life exemplified both the Cub Scout motto Do Your Best and the Rotary motto Service Above Self. Trained as a Chartered Accountant, he worked in public accounting, government accounting (municipal and NSHA), hospitality management and as a university instructor, and served in various positions with the Chamber of Commerce, Rotary and United Way. He was also skilled with a hammer and power tools, and completed many major projects at home and elsewhere. He excelled at finding creative solutions for problems, believed in making fact-based decisions, and held himself to the highest ethical standards. Both publicly and privately he was kind, fair and respectful to all. If you wish to honour his life and contributions, please make a donation to a charity of your choice or do something good for someone in need. Many thanks to the palliative care, chemo and VON teams, and to family, friends, co-workers and neighbours for their kindness and support.
| | |
| --- | --- |
| | David Wilson (11029) Dave passed away 22 Nov 1996 afer a mess dinner while serving in Petawawa. |
John Wroe (10901) John Wroe was born in Milford Bay, Ontario. He then went to CMR in Saint-Jean where he completed the Preparatory year and did quite well academically while becoming a close friend to many fellow officer-cadets. He was very good in math and helped others with calculus! However, he decided on a different career path and left the military while on Basic Officer Training in Chilliwack. John then attended Canadore College in North Bay where he studied journalism. He worked at Timmins Daily Press, Northern Daily News, Barrie Examiner, North Bay Sun as editor, Innisfil Scope newspaper as general manager, and then returned to the Northern Daily News as New Liskeard bureau chief. He became the executive assistant for the Timiskaming MPP David Ramsay. John then went to work for Grant Forest Products as communications director, after which he began a five-year contract as Temagami-Latchford economic development officer. He enjoyed following motor racing and was involved for a few years with the Canadian Race Communications Association. He enjoyed motorcycling, sailing, spending time at the family cabin, and walking with his dog, Kyro. He was a member of the Royal Canadian Legion and was very proud of his father's role in World War II as a sergeant and as one of the first to step on shore at Normandy on D-Day. John was an avid student of World War II history. John passed away on 30 July 2013 after a brief illness with cancer and is survived by his wife Darlene and his daughter Becky.


John Wroe est né à Milford Bay, en Ontario. Il est ensuite allé au CMR de Saint-Jean où il a terminé l'année préparatoire et a obtenu d'assez bons résultats scolaires, tout en devenant un ami proche de nombreux camarades de classe. Il était très bon en mathématiques et aidait les autres à faire des calculs ! Cependant, il a décidé de suivre un autre cheminement de carrière et a quitté les Forces armées alors qu'il suivait l'entraînement de base des officiers à Chilliwack.
John a ensuite fréquenté le Canadore College de North Bay où il a étudié le journalisme. Il a travaillé au Timmins Daily Press, au Northern Daily News, au Barrie Examiner, au North Bay Sun en tant que rédacteur en chef, au journal Innisfil Scope en tant que directeur général, puis il est retourné au Northern Daily News en tant que chef de bureau de New Liskeard. Il est devenu l'adjoint exécutif du député provincial du Timiskaming, David Ramsay. John est ensuite allé travailler pour Grant Forest Products en tant que directeur des communications, après quoi il a entamé un contrat de cinq ans en tant qu'agent de développement économique de Temagami-Latchford. Il aimait suivre les courses automobiles et il a participé pendant quelques années à l'Association canadienne des communications de courses. Il aimait faire de la moto, de la voile, passer du temps au chalet familial et se promener avec son chien Kyro. Il était membre de la Légion royale canadienne et était très fier du rôle que son père a joué pendant la Seconde Guerre mondiale en tant que sergent et comme l'un des premiers à débarquer sur le rivage en Normandie le jour J. John était un avide étudiant d'histoire de la Seconde Guerre mondiale. John est décédé le 30 juillet 2013 après une brève maladie avec le cancer et il est survécu par son épouse Darlene et sa fille Becky.