Royal Military College - Class of 1976
Obituaries
Struck off Strength (SOS)

Francois Alarie CMR/RMC
Dave Bayne UTPO RMC
Anthony Bowie RMC
Dean Brassington RMC
Rick Dodson RRMC/RMC
Pierre Gauvin CMR/RMC
Terry McKenzie RRMC/RMC
Dale McLaughlin RMC
Don Oxley RMC
John Rose RRMC/RMC
Rick Taylor RRMC/RMC
Dan Trayling RRMC/RMC
Bert Tremblay CMR/RMC

If anyone can provide obituary information on SOS classmates, please send it to the webmaster
Last updated: November 25th, 2019
Francois Alarie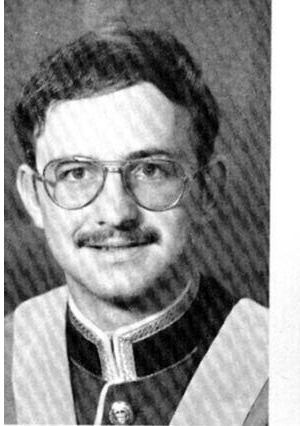 Dave Bayne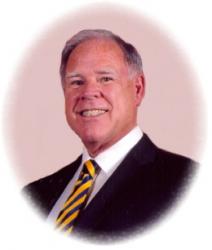 David Grant Bayne July 8, 1945 – July 31, 2014) RCN, LCdr (Ret), passed away peacefully surrounded by his family at Hospice Wellington after a very brief illness. Family meant everything to Dave and there is nothing he wouldn't do for those he loved. He is survived by his loving wife of 48 years, Elizabeth (Liz) Bayne and his wonderful children Michelle Karker (Michael) and Peter Bayne (Jennifer). He was a proud Grandpa to Austin, Riley and Rachael Karker and Cate and Amanda Bayne and a devoted son of Francis (Frank) Bayne of Guelph, ON and Gladys Bayne of Barrie, ON. David was a brother, an uncle and a friend to many throughout this wide world of ours. Dave served Canada as a member of the Royal Canadian Navy for 25 years first as a MARS officer then as a Pilot. He was a graduate of VENTURE (Naval Officer Training Centre (1965) and the Royal Military College of Canada (RMC) (1976). Dave's career has spanned many facets of military and commercial aviation and he was most recently Director of Flight Operations for George Weston Limited. He was fortunate to have had a vocation which he loved and never considered to be work. Dave always embraced adventure and he and Liz travelled extensively throughout this amazing world of ours. Their favourite place was always "the Cottage" at Chance Harbour, Nova Scotia where family and friends would meet and celebrate being together. Dave was a respected leader and mentor to many within the military and aviation industry. His ability to recognize the capabilities and talents of individuals was remarkable. He was a loyal friend and colleague who considered others before himself. Dave had a great life but had so many plans for the future. The family is devastated that this disease brought down such a strong man, a loving man, a man who seemed at times larger than life, in such a short period of time.
Anthony Bowie Drowned in Navy Bay in September 1972 during our Recruit Obstacle Course. A tribute to our classmate was written by Brian Kroeker after the tragic event.
Dear Tony:
Tony, memories of all the too brief moments of life we shared with you still linger fresh in our minds. They always will. Some people think that men in the Armed Forces become accustomed to death or that they take it as part of their jobs. Don't believe them Tony. You yourself saw the buddy system in action during the brief span of time we were here. When we lost you, we lost a part of ourselves. A part that can never be replaced. We lost a smiling face in the midst of turmoil. We lost an example of spirit and determination to succeed.
Tony, you were on the verge of entering what could have been a very rewarding career. You're gone now and we'll have to carry on without you. We'll strive to do our best. I'm sure that's the way you would want it to be.
There's only one more thing I'd like to say to you Tony. Just before starting the obstacle course, we all heard you say that you were going to win. Thinking back to that fateful day, you must have won, Tony, because we all lost, we lost you.
Your Buddy,
Brian Kroeker
On behalf of the Cadet Wing
Dean Brassington (10917) Dean Gareth Jerome Brassington, 65, suffered a heart attack on Wednesday October 16th, and died on Saturday, October 19, 2019. He is survived by his loving wife of 36 years, CAPT Charlene Brassington, MSC, USN, (ret), his mother Joy Brassington, and his brother M Adrian Brassington of Hamilton, Ontario. He was preceded in death by his father Donald J. Brassington.
Dean was born in Coventry, England, and immigrated with his parents to Stoney Creek, Ontario, Canada, when he was 4 years old. He graduated from Saltfleet High School and entered the Royal Military College of Canada in Kingston, Ontario, where he was awarded a degree in Honors English and a commission as a Naval Officer in the Canadian Forces. His postings included the First Canadian Submarine Squadron, where he qualified as a diesel boat Submariner. He also had an exchange posting with the U.S. Navy at Commander Ocean Systems Command in Argentia, Newfoundland, and the Canadian Forces Maritime Warfare School in Halifax, Nova Scotia. He retired from the Canadian Forces in 1985 and joined his Navy wife in Norfolk, Virginia. He achieved a Master of Education degree from Old Dominion University in 1996.
Dean had spent the last 30 years as a certified Financial Educator at various Navy Fleet and Family Service Centers, where he collected many friends and touched many lives. He enjoyed world travel and being at sea with the shipboard Return and Reunion trips. Dean was very active in numerous professional groups, especially serving as Secretary for the Financial Education Round Table of Hampton Roads. He was a dedicated member of the American Legion Junius F. Lynch Post No. 35 for over 30 years, adjutant for the Royal Canadian Legion, Lord Louis Mountbatten, Earl of Burma Post 180 (U.S.A.) Virginia, and was a member and boating safety instructor for the U.S. Coast Guard Auxiliary Flotillas 54 and 57.
Dean was known to his friends and coworkers as a compassionate, generous, and empathetic man ready to help anyone anytime. He loved living on the beach in Cottage Line, and was the primary 'Food Giver Man' to numerous rescue cats. Donations to Cat Rescue, Inc. 1917 Benefit Road, Chesapeake, VA 23322, or at http://catrescueinc.com/, may be made in his honor. A celebration of his life here and in Ontario, Canada, will be announced at a later date. In his last selfless act, Dean saved lives as an organ donor. Dean's light, love, and kindness will be profoundly missed.
Letter from Andre Langois:

Carleton Place, Ontario
22 October, 2019

It's a drab, wet, gloomy day here, making the atmosphere all the more sullen as I contemplate the sudden loss of one of our RMC Class of 76's finest. I remember an always well-dressed, well-mannered, ever-cheerful gentleman who would greet everybody with a broad grin, a glint in his eye, and his head slightly cocked to one side. Hail fellow, well met: to a tee.

I didn't know Dean very well during our short stay together at RMC, but I have a special place in my memories for Dean during our time as junior naval officers in Halifax, and especially with the Submarine Squadron. We were shipmates onboard the submarine OKANAGAN during a highly eventful 1979 deployment to the UK for workups, and a great port visit to London afterwards. Dean became (in)famous for painting the sub's mascot (the pink panther) on the fin, and for concocting a pink signature cocktail (secret recipe) to boot. We also spent two excellent weeks of annual leave together in 1981 as crew mates on a 33ft yacht from Southampton to Lisbon, braving quite a storm in the Bay of Biscay, and way too much port wine in, where else, Porto. Dean was our assiduous galley honcho at sea and charming social coordinator ashore, making the trip a most enjoyable experience. Later, after Dean and Char departed for Norfolk, it didn't surprise me in the least to learn that Dean took up financial counselling as a way to assist naive but suddenly very rich sailors coming home from long deployments. Caring for others is what Dean did best.

I am very sorry that my friend passed all too soon. He was a model of civility and compassion much too rare in today's society. I am convinced that all his classmates from RMC days, shipmates in the Canadian Navy, and indeed anybody who has ever met and worked with Dean, would agree that he was a very special guy.

Dolphin 70a*, Deano! RIP
(* Your social event was first class. Thank you).


10850 Andre Langlois

Rick Glen Dodson (11063) died on January 1st of 2013. He was living in Edmonton where he had remained since leaving the Army in the mid-90s after having been the Officer Commanding the CF Parachute Team (Skyhawks).
Rick started at Royal Roads in 1972 in 3 Squadron (Lasalle). He was always squared away militarily and had a fraction of the circles that many of us managed to collect. Nor was he intimidated by senior NCOs; this was evident when he reported one morning to Sgt. Buxton that the flight kettle (we used for making coffee/tea at night) was 'N/S.' After classes that afternoon he returned to report that a classmate had managed to repair the kettle so they didn't need a new one. Sgt. Buxton informed him that he didn't care; he had already received a replacement and needed a broken kettle. "So what did you do?" several of his fellow victim-rooks asked him when he was relaying the story to us, "I took him a broken kettle, of course." Throughout his Military College time Rick gained an admirable reputation for integrity, reliability, sense of humour, and duty.
Between 2nd and 3rd year and 3rd and 4th years many of us had the opportunity to visit St. Thomas with Rick and meet Ruby and Hank, as well as Rick's brother and sister. Summers, meanwhile, were spent in a decidedly un-picturesque part of the 'picture province.' On one memorable occasion, after three days crawling about in the wilds of Camp Gagetown, we proceeded back to the barracks to clean up. So caked in mud were we that most of us started to de-rig and drop kit outside the building. Not Rick. He just proceeded inside, in full kit; rucksack, webbing, rifle, helmet, the works – straight into the showers. So the rest of us did as well. If only we had pictures.
When we graduated we went our separate ways of course, and we only bumped into each other very occasionally. Fellow RCR and Airborne officers unanimously regarded Rick as a calm, cool and very collected leader, who was an excellent mentor to wet-behind-the-ears 2Lts who became his charges. He was, said one, "all about setting us up for success and taking all the precautions necessary to ensure we avoided failure."
A service was held for Rick on January 15th in St. Thomas. In addition to his family, several retired officers (including Neil Anderson from our class) were present among the 'packed to overflowing' memorial ceremony. Together with Rick's parents and brother and sister was Rick's daughter Lauren, whom Rick raised in Edmonton. Her eulogy was bright and full of adoration, relaying several warm stories of life with a dedicated officer and devoted father. She seemed to embody all that was good about Rick, and no doubt he was hugely proud of her. Rick did a fantastic job raising such a cultured, warm and compassionate young lady.
We will always recall with deep gratitude the loyalty of those early officer cadet and army days and Rick's unwavering faithfulness to his friends; as well as the many occasions when we personally experienced that friendship and good will. We sincerely hope that his loved ones may find in their hearts strength and peace, and that they can find some comfort in our heartfelt condolences.
Our class has made a donation to the Edmonton Military Families Support Fund, in accordance with the desires of Rick's mother.
Rest in Peace Rick.
11035 Neil Anderson, 11036 Bill Ard, E1347 Don Denne, 11113 Dave Marshall, 11151 Pat Sweetnam
Pierre Gauvin National Defence, Nepean Nomads Walking Club, and Past Master of the Chaudiere Lodge #264. Gone too soon, finally at rest on Friday, June 8, 2007 at the age of 52 years. He remained strong, feisty, and funny, throughout a difficult 2-year fight with multiple myeloma. Beloved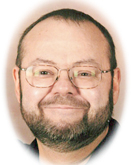 husband and best friend of Louise Ford. Loving father of Donna Dao. Dear brother of Andre (Lyse) and Louise (Roger). Special uncle of Nanette, Lacey, Christopher, Bradley, Jim, Andreeanne, Charles and Fredric. Great uncle of Tai-Lye, Riley, Torin, Hollie and Paige. Predeceased by his parents Conrad and Berangere Gauvin. He will be sadly missed by his in-laws Mac and Betty Tigwell. Louise and Donna are grateful for the compassionate care of all the staff of Module L, the BLT team, MDCU and 5-West at the Ottawa General Hospital. A Masonic service was held in the Garden Chapel of Tubman Funeral Homes, 3440 Richmond Road, Nepean (between Bayshore & Baseline) on Saturday, June 16, 2007 at 2 p.m. Donations to the Little Angels and Bone Marrow Transplant Fund, 501 Smythe Road, Ottawa, ON, K1H 8L6 would be appreciated.
Terry McKenzie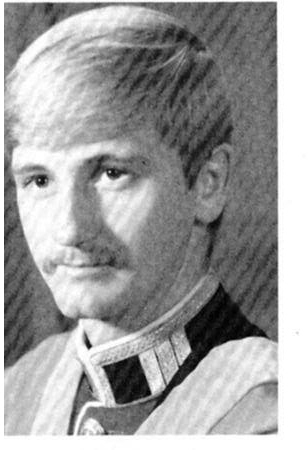 Captain Terrance Allan McKenzie flew his CF-5 Freedom Fighter 116816 into a frozen lake during a descending turn 80 miles from CFB Cold Lake on 7 March 1983. His memorial is displayed in the Peace Tower and on this Veterans Affairs website.
Dale McLaughlin

After graduation and pilot training, Dale McLaughlin later became a highly respected and well liked Squadron Commander at the College. Dale was tragically killed in an automobile accident while serving at Trenton in the early 1980s. Dale was the fastest short distance runner in our Class of 1976. Here are the results from the March 1975 OUAA Indoor Track Championships where Dale advanced to the Semi-Final in the 50m and ran a 6.2 second sprint.
Don Oxley

Johnson Albert Rose
Published: June 8, 2010

May 17, 1954 – June 1, 2010
John passed away suddenly near his home in Invermere, B.C. on June 1, 2010.
He was predeceased by his father, Herbert Rose in 1995.
John will be sadly missed by his wife Denise (Lemaster) Rose, sons Trevor and James, mother Edith, brothers Paul (Denise) Rose, Kevin Rose and Derek (Joan) Rose, nephews Glen, Wesley and Spencer, Eric and Joel and his many other family members and friends.
Johnson was born in Saskatoon, Sask. on May 17, 1954 and was raised in Cranbrook, B.C. where he graduated from Mt. Baker in 1972. Johnson graduated from RMC in 1976 with a BSc., went on to UBC where he attained a B.A. Psychology in 1979 and his Doctorate in Medicine in 1983. After an internship in Regina, Johnson returned to Cranbrook and established a practice in 1990. The family moved to Invermere in 2002 where Johnson continued to practice medicine. His great joys in life were his family, his passion for medicine, and his love of sports, especially hockey, skiing and golf.
In lieu of flowers, donations may be made to the Arthritis Society, B.C. and Yukon Division.
Captain(N) Richard Keith Taylor June 20, 1954 June 19, 2006 Captain(N) Richard Keith Taylor passed away, much too soon, on June 19th, 2006 at 7:31pm from his 34 month battle with brain
cancer. He was four and half hours shy of his 52nd birthday.
Family gathered at his bedside as he left this world with a joyous smile upon his face. His passing was without pain or discomfort and was peaceful in every sense of the word. It has been an amazing journey over these last several years. There were moments of shed tears and immense pain, but his determination and will to survive was nothing less than inspirational. Richard never wavered in his fight against cancer. He fought his battle like any astounding Naval Officer, with dignity and perseverance. Hope for a cure motivated Richard's struggle to survive. Richard devoted 32 years of his life to the Canadian Forces and he was very proud to wear the Navy uniform. He was a loving and charismatic husband, father, son, brother, friend and human being. His sense of humour and spirit lives on in the memories of the people who knew and loved him. You do not have to fight anymore dad. We all love you and miss you. Till we see you again. Richard is predeceased by his mother, Margaret Taylor (1999) and his father in-law John Tapp (2000). He is survived by: his father, Ronald (Fud), sister, Wendy (Naggy), brother, David, loving and devoted wife, Patricia, sons Ronald (26) and Robert (22), daughter, Melanie (24), mother-in-law, Josephine Tapp, sisters-in-law: Shirley, Caroline (Paul), Linda, Eileen (Gordon) and Judy. A special thank you to family and friends, Dr. Ross and staff at CDU1, Dr. Atwell, Dr. Pai, Dr. Sun, Dr. Yam, Wanda, Yvonne, Donna, Maggie, Richard, Ian, Dave, Peter, Hospice Staff, WeCare Nurses, Community Home Care Nurses, family and dear friends. All of you have made this journey for Richard and his family a little less painful. You have all honoured his wishes and his integrity. A Full
Military Funeral was held at CFB Esquimalt, drill hall, on June 24th, 2006 at 10:00 am followed by interment at Veterans Commentary (God's Acre). A reception was then held at the Wardroom. In lieu of flowers, donations may be made to the Brain Cancer Research Foundation. Please visit www.rktaylor.ca We imagine you cancer free, running through fields of golden yellow. We can imagine you cancer free, dancing on a sandy beach and you are a lucky fellow.
Daniel Trayling (Dan) Daniel (Dan) Michael passed away in Surrey on Friday, June 2, 2006 at the age of 52. He was a gentle, artistic soul who will be greatly missed by his family and friends. No service by request. In lieu of flowers, donations may be made to a charity of your choice. "This world was never meant for one as beautiful as you".
Bertin Tremblay (Bert) After a courageous battle with Osteosarcoma, Bert went home to the Lord on Friday, October 27, 2006 in his 52nd year. Beloved husband and best friend of Debi (nee Borenko) and their children Philippe, Stephanie and Danielle. He is survived by his parents Roger and Celine Tremblay of Alma, Quebec and by his brothers and sisters Jacinthe (Gervais) Girard, Mario (Denise), Fabienne (Luc) Tremblay, Richard (Chantal), Odile (Marcel) Faubert, Vital, Nicolas and Melanie (Robin) Tremblay. He is also survived by his mother-in-law Hope (Jerry) Lethbridge, sisters-in-law Catherine (Grant) Tremblay and Shari (Ron) Neal. He is predeceased by his sister Caroline of Quebec and by his father-in-law Mike Borenko of Napanee. Special thanks to Dr. Verma, Dr. Werier, Dr. Donahue and the staff at the Ottawa General Cancer Centre. Funeral service was held at the Metropolitan Bible Church, 453 Bank Street at Gladstone on Tuesday at 11 a.m. Interment of Urn at a later date at the National Military Cemetery. In lieu of flowers, those wishing may make donations to the Canadian Cancer Society.